Welcome to the Official Website for the Wading River Fire Department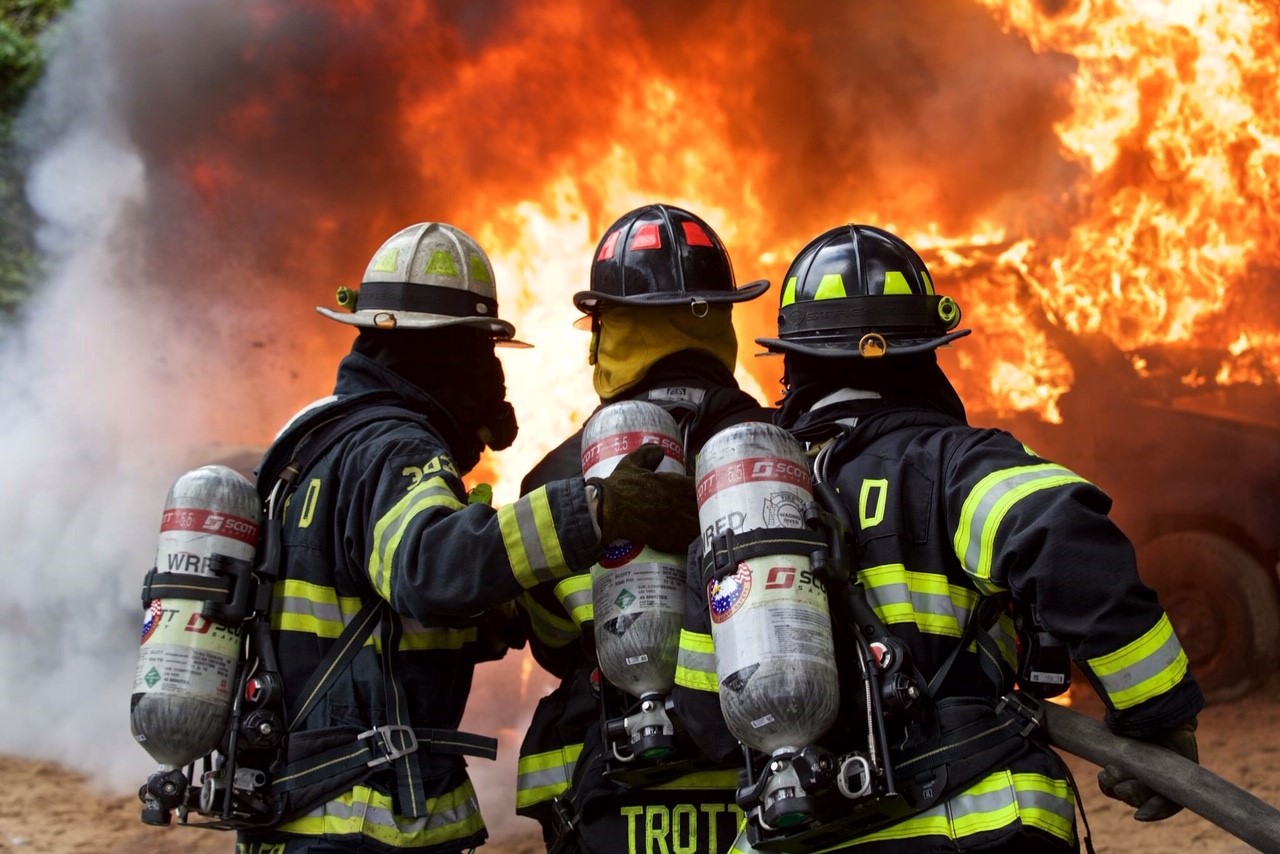 The Wading River Fire Department (WRFD) was established in 1947 and provides emergency
response services for the town of Wading River, which is located in Suffolk County on Eastern
Long Island, New York. Each year, the department's volunteer members respond to more than
1,000 calls for assistance, including structure fires, motor vehicle accidents, medical
emergencies, water rescues, and hazardous materials response. New members are always
welcome.
Santa is Coming to Town, Sunday, December 11

John Galvin, November 29

Believe it or not, jolly old St. Nick has agreed to take time out of his busy toy making schedule this holiday season to spend the day with the volunteers of the Wading River Fire Department. All he's asked is that we drive him around on a fire truck so he can see all the town's children – even those who may have landed on the "naughty list" in years past. So, if you want to see for yourself how his ... (Full Story & Photos)


Annual Stuff-a-Bus Food Drive Now In Progress

Third Assistant Chief Thomas Whelan, November 26

The Wading River Fire Department is asking for your help. For more than 20 years we have stood outside of King Kullen on weekends in December, collecting nonperishable food for the food pantries of all the local churches of Wading River, Shoreham and Rocky Point. We even help other needy churches, like Living Water Church in Riverhead. Each year, we deliver to no less than seven or eight church ... (Full Story & Photos)


Reminder - Proper disposal of Fireplace and Fire Pit ashes

Deputy Chiefs Mark Donnelly, November 26

Due to multiple recent events in town, Wading River Fire Department would like to remind everyone to properly dispose of ashes from fire places and fire pits.

Everyone loves a cozy fire in the winter or when camping, but fires can be dangerous. Warm ashes have the potential to start another fire if not disposed of properly. By discarding wood and ash carefully and recycling ashes outside away from ... (Full Story)





WRFD recognized by Signature Premier Properties

Deputy Chief Mark Donnelly, November 17

Recently Daniel and Gloria Gallagher from the Wading River office of Signature Premier Properties as part of their "Signature Cares" program dropped off some cookies to the members of WRFD to say "Thank You" for all that we do daily. Daniel , Gloria and Family got to meet and speak with a few members of WRFD and were able to tour of the fire house and the see the equipment.

The members of WRFD enjoyed ... (Full Story & Photos)


Wading River Fire Department Recognized by Peconic Bay Medical Center

Deputy Chief Mark Donnelly, November 15

On Tuesday November 16, 2022 Wading River Fire Department was recognized by Peconic Bay Medical Center for outstanding and extraordinary pre-hospital care that was provided to patients on two separate calls earlier this year. The first call involved a patient experiencing a cardiac episode and the second call involved a trauma patient.
The awards were presented during a quarterly meeting that is hosted ... (Full Story & Photos)

Your feedback is important to us! Feel free to sign the guestbook.
Our website is being constantly updated. Please check back with us again soon.