Welcome to the Official Website for the Wading River Fire Department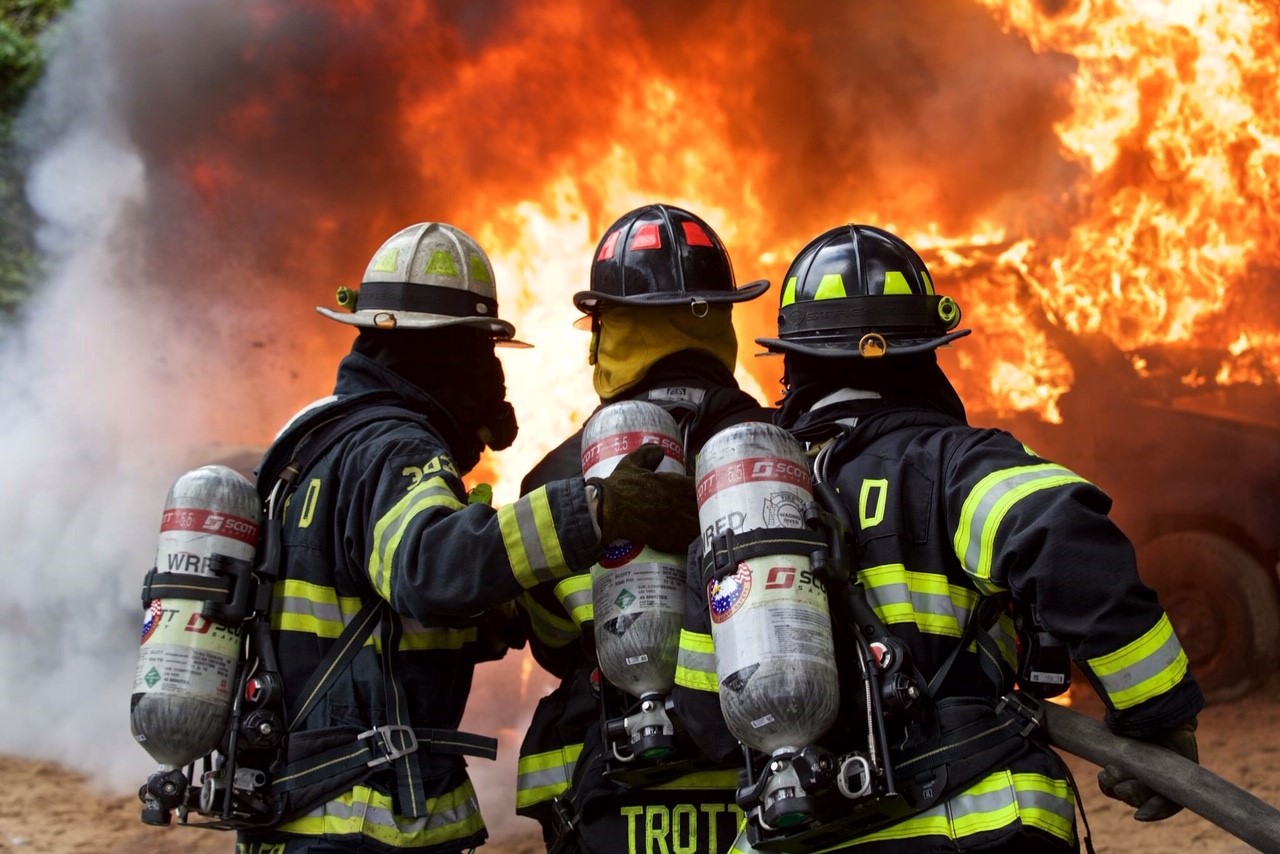 The Wading River Fire Department (WRFD) was established in 1947 and provides emergency
response services for the town of Wading River, which is located in Suffolk County on Eastern
Long Island, New York. Each year, the department's volunteer members respond to more than
1,000 calls for assistance, including structure fires, motor vehicle accidents, medical
emergencies, water rescues, and hazardous materials response. New members are always
welcome.
Standby for Run for Briggs

Ex Chief Randy Hintze, May 28

On Sunday May 28th Wading River Fire Department participated in the Run for Briggs 5K Event at EPCAL Park,Calverton by providing a Flag arch at the finish line for participants.
The Charity Event was on behalf of the Briggs Foundation in honor of Technical Sergeant Dashan J. Briggs made the ultimate sacrifice while serving in the 106th NYS Air National Guard [Westhampton Beach, New York] unit as ... (Full Story & Photos)

Town of Riverhead STOP Day - Saturday May 20th

Deputy Chief Mark Donnelly, May 16

Please be advised that the Town of Riverhead is planning a S.T.O.P. Day (Household Hazardous
Waste Collection Day) on Saturday, Mray 20,2023. The hours for the event will be from 8:00
am until 2:00 pm at the Highway Department at I177 Osborn Avenue, Riverhead, New York.... (Full Story)




MVA Overturn - WM Floyd Parkway

Deputy Chief Mark Donnelly, May 06

On Saturday May 6, 2023 at 3:07 AM Wading River FD was dispatched for a Motor Vehicle Accident (MVA) on the Northbound William Floyd Parkway South of NYS Route 25-A. Chief of Department Kevin Berg (6-3-30), 2nd Assistant Chief Mark Donnelly (6-3-32) and the WR Fire District 1st Responder/Paramedic Supervisor (6-3-81) all arrived simultaneously and found a car, that had left the roadway, struck a mobile ... (Full Story & Photos)


National Hurricane Preparedness Week is April 30-May 6, 2023.

Deputy Chief Mark Donnelly, May 06

Hurricane Awareness Week begins today.
Be ready for hurricane season. Take action TODAY to be better prepared for when the worst happens. Understand your risk from hurricanes, and begin pre-season preparations now. Make sure you understand how to interpret forecasts and alerts, and know what to do before, during, and after a storm. If you live in hurricane-prone areas, you are encouraged to prepare ... (Full Story & Photos)

BBQ Tank Leak

Deputy Chief Mark Donnelly, May 05

On Friday May 5, 2023, at 2:10 PM Wading River FD was dispatched to a Reported Outdoor Gas Leak. Upon arrival at the location, 1st arriving unit Heavy Rescue (6-3-10) the crew found a 20lb LPG cylinder (Liquified Propane Gas BBQ tank) with a leak on the bottom of the tank. Members moved the cylinder away from the home and used gas meters to check for propane inside of the home. Captain Greg Curiel ... (Full Story & Photos)

Your feedback is important to us! Feel free to sign the guestbook.
Our website is being constantly updated. Please check back with us again soon.